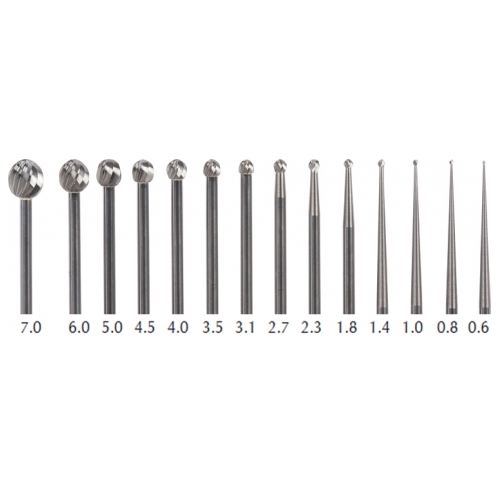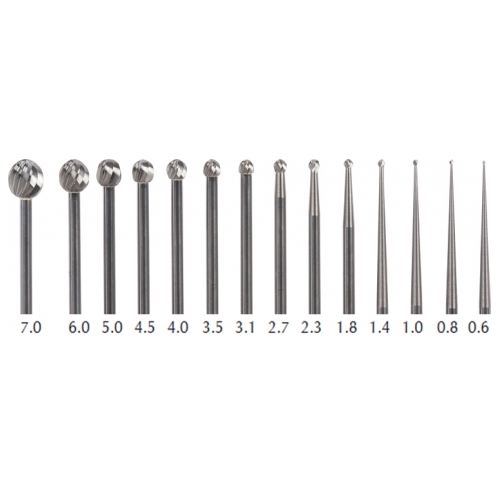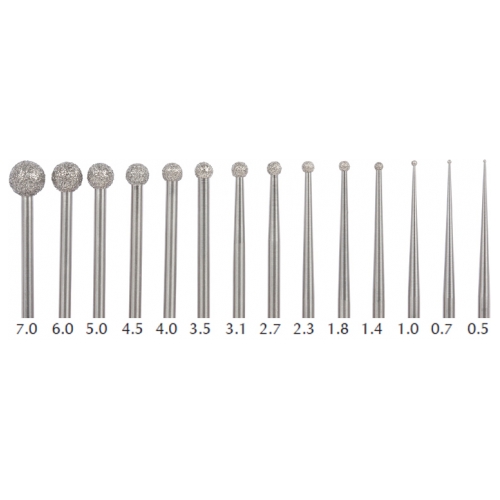 Acumed Instruments
Surgical Burs
These burs are manufactured to the highest quality for cutting applications in surgery.
Cutting burs are made of carbide, a hard and durable material. The carbide cutting burs are sharp and aggressive and the cutting edge does not dull as quickly as burs made from steel.
Diamond or polishing burs are made of a stainless steel and the heads are coated with concentric diamond layers. Coating of the diamonds is done with precision and care to insure smooth bone removal.
We offer the standard 2.36mm burs in lengths from 45mm to 95mm, with head diameters from 0.5mm to 7.0mm.
Please contact us for further information